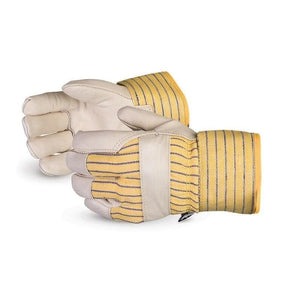 Superior Glove 76BFT Endura Fully Thinsulate-Lined Cowgrain Gloves
Click here for Superior Glove's Sizing Guide
Endura Fully Thinsulate-Lined Cowgrain Gloves:
Endura gloves are made from smooth top grain leather for durability, dexterity, plus oil and water resistance. Cowgrain styles are a heavier weight and are very durable. Thinsulate is a registered trademark of 3M.
* All Pictures Shown Are For Illustration Purpose Only. Actual Product May Vary Due To Product Enhancement.
---
We Also Recommend